Me and Eleanor, 6 and 4
I remember the napkin holder and bowl
My mom bought a slide converter and has been uploading old photos to the web this week. Most of them are from 1980-82, so I was roughly the age my children are now. Many pictures are ones I've never seen before, and it's amazing how small details bring back a flood of memories.
Seeing my sister and I glumly posed in matching embroidered peasant dresses reminded me of how much we hated to be dressed in itchy, identical clothes (although similar outfits in different colors those pictured here were okay).
Most impressive is how seeing little details of our home has brought back so many tactile memories of day to day life as a child. Gazing again upon the rag carpet, cane-backed dining room chairs, plastic tablecloth, concrete block bookshelves and the cheap woodgrain storage drawers where Dad kept his cassette tape collection gets me wondering how much of our daily existence is burned deep within my children's memories. What will they remember?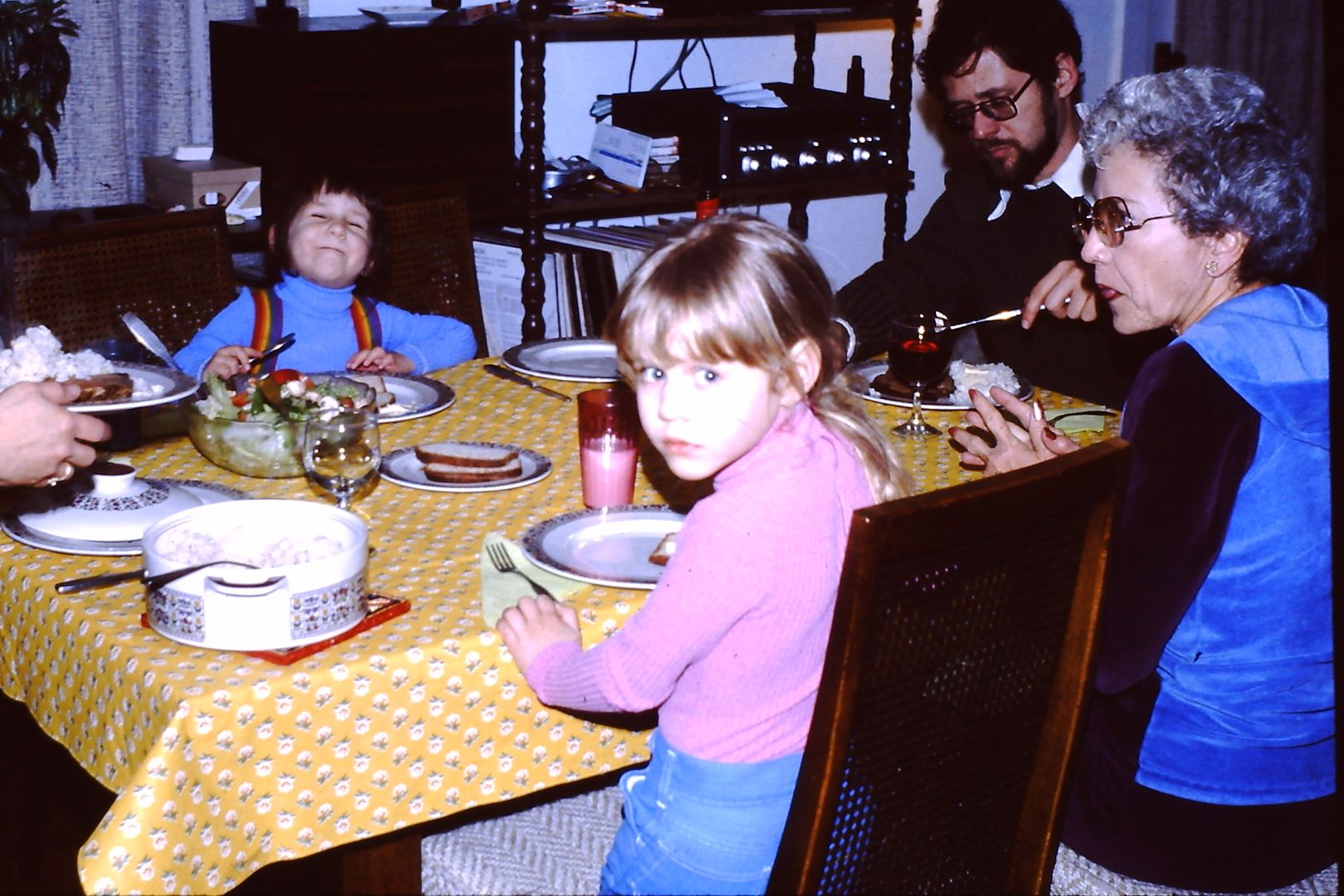 Those suspenders were a prized possession